---
Discover now the variety of our honeys in the honey savings package with 6 extraordinary types of honey at a special price.

All our honeys are premium honeys of different varieties, naturally unmixed and unfiltered. So that the valuable ingredients of the honey are preserved, they are carefully processed and bottled in our honey factory. We make sure that the natural temperature of the bee colony is not exceeded ("chilled cold").

The beehives of our honey are in almost untouched nature and the bee colonies are kept according to ecological principles. This is how we produce top honeys, which you can now try in this value package.

This exclusive honey tasting package includes the following varieties:

Black Forest silver fir honey:
Our premium honey from the Black Forest - the specialty of our house. Wonderfully dark colour, strong and spicy taste with a slightly malty note. Normal price: €14.90

Heather Honey:
Best heather honey - a delicacy for honey connoisseurs! Strong, aromatic taste with a slightly bitter note. Normal price: € 12.50

Thyme Honey:
Pure premium honey from wild thyme from the untouched nature of Greece. Amber in color and intense, Mediterranean aroma with a spicy herbal note. Regular price: €9.95

Acacia honey:
First-class acacia honey of the highest quality and high varietal purity. Soft yellow color and mild, sweet taste. Normal price: € 9.90

Pine honey:
First-class, unusual pine honey with a great aroma. Fluid consistency with a brown to amber color. Normal price: € 8.90

Oak honey:
Oak forest honey, our first-class and very rare honey rarity. Dark color and strong, not too sweet taste with a slightly sour note. Normal price: € 9.50

We wish you many moments of pleasure with this wonderful honey tasting package!

Natural products from the beehive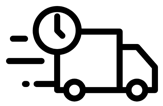 Delivered with care

Traditional Black Forest honey manufactory since 1948
9
Share your experiences with other customers!
---
---