Honey is included in many alcoholic and non-alcoholic beverages. It is a universal raw material not only as a sweetener, but also as a spicy component. The dissolved sugar also serves as a raw material during the alcoholic fermentation process.
There is the classic mead and honey beer, but also Medovina and Gvir, wine-like specialities from Croatia. In Russia there is the honey-sweetened berry wine called Medovucha. The Ethiopian honey wine is called Tej. From Poland and Lithuania comes the Krupnik, a sweet honey-vodka liqueur, and from the Canary Islands comes the Ronmiel, a rum cut with water and honey. Also in the kitchen, the use of honey, not only as a spread, is becoming more and more popular. Mild varieties are often used to refine teas into sweets and mueslis, cream dishes, salads and vinaigrettes.
Stronger varieties are excellent for making gingerbread and for frying. Baking plant gets a more intense tanning when honey is used instead of sugar. However, infants under one year old should not get honey as this could have health consequences. Honey should be kept tightly closed, dark, cool and dry in order to preserve aroma and ingredients for as long as possible. With optimal storage, however, it can be stored almost indefinitely. However, honey can also accept other odours and should preferably not be heated above 40 degrees Celsius if enzymes and flavourings are not to be dispensed with. Therefore, it should not be added until the end of the cooking time hot food. However, the short-term warming when sweetening drinks is justifiable, as the liquid in cups cools down faster.
You will find great honey sorts from Germany and other european countries in our shop!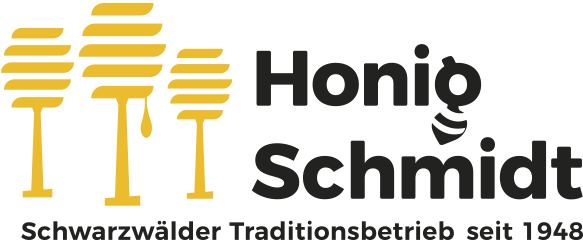 .