Propolis has been used in naturopathy for thousands of years and has experienced a real renaissance over the years. Propolis also supports the health of your pet.
Bees have always used propolis to protect themselves from germs, viruses, bacteria, parasites and fungi. This effect of propolis can also be used in veterinary medicine. Propolis is now regularly used in veterinary medicine as a preventive measure and for many ailments.
We pay attention to the best quality in our propolis products for pets. You can find the following propolis products in our shop:
NEW: Grooming shampoo with honey and propolis
The fur and skin of small and large animals equally require demanding, pH-adjusted care with sufficient lipid replenishment. Our fur care shampoo with valuable propolis cleanses the skin and fur of your pet and is effective against parasites such as ticks, fleas, mites and lice.
Good grooming of your pet is important as it not only cleans and grooms the fur, but also removes dirt, dead hair, knots and dandruff from your pet.
Click here for our fur care shampoo with honey and propolis
NEW: Paw balm with propolis - extra strong
Every pet owner, especially dog ​​owners, knows this: the pads of the paws are very sensitive and often exposed to particular irritations, which can lead to painful inflammation and minor injuries. In winter, for example, grit and road salt cause problems for the dog and hot asphalt in summer, as the pads of the paws dry out quickly. Our balm is ideal for preventive care and ideally suited for intensive skin care and wound treatment of your pet.
Click here for our paw balm with propolis
Universal cream with propolis
This cream is a useful everyday companion because it nourishes, protects and regenerates. It can be used wonderfully for abrasions, small scratches, as well as dry or inflamed areas of the skin (e.g. on the anus).
Click here for our universal cream with propolis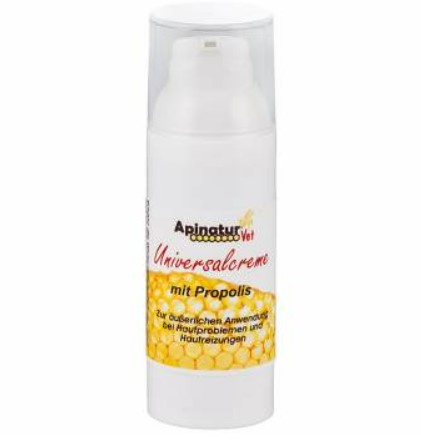 Propolis drops without alcohol
Usually propolis is dissolved in alcohol, which is unsuitable for use on pets. With us you will find these water-based propolis drops, which are particularly suitable for administration in drinking water for internal consumption. Many pet owners appreciate the drops for gastrointestinal problems of their pet or for problems in the mouth area (tooth and gum care).
Here you can find our alcohol-free propolis drops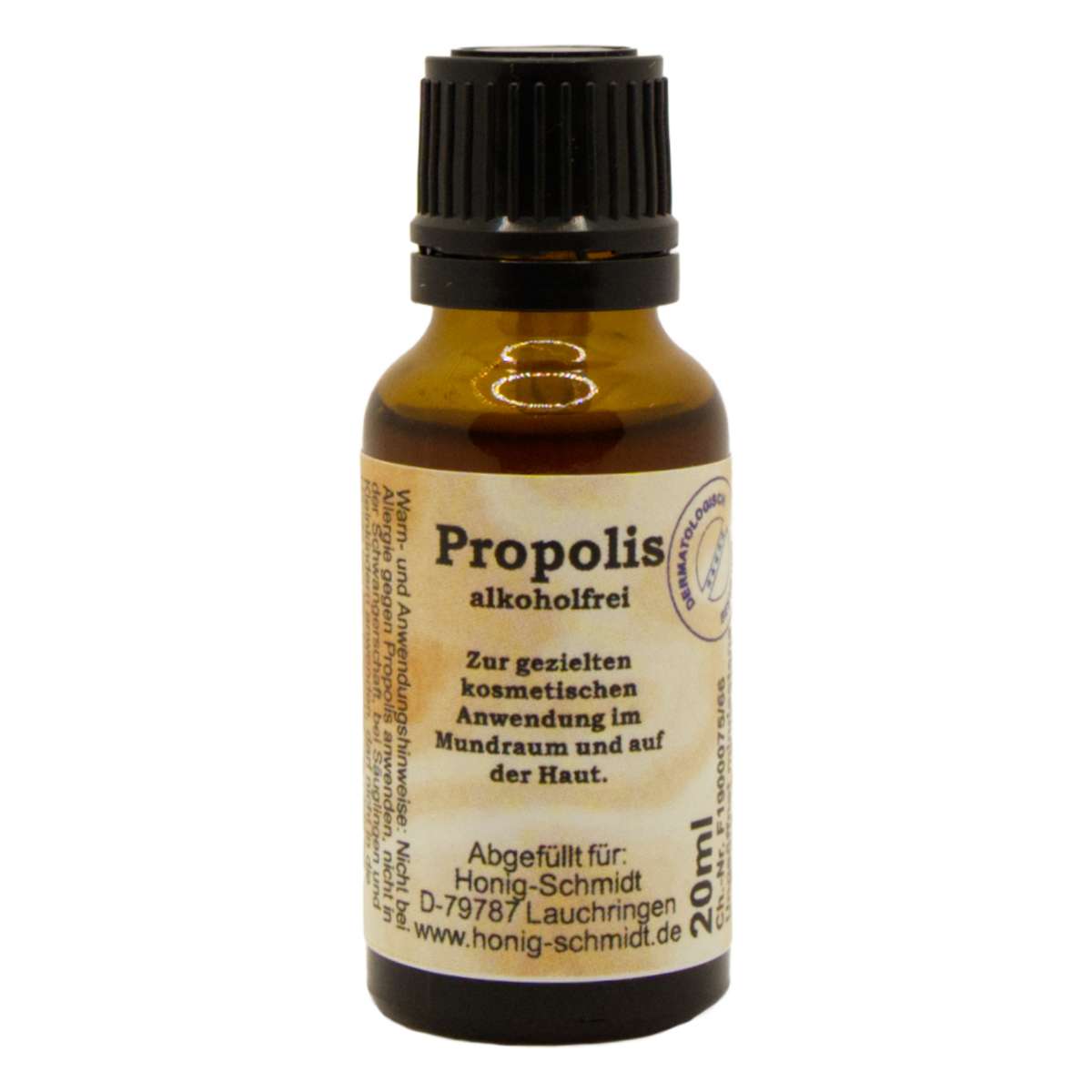 Propolis powder
Our popular classic - the high-quality, hand-sifted propolis powder. This is also suitable for your pet to take internally. It strengthens the defenses of your pet and has a positive effect on the organism. Many animal farms also report improvements in joint complaints and gastrointestinal problems. If you give your pet propolis powder in their food, for example, you should check beforehand whether your pet can tolerate the addition of propolis. The recommendations range from 0.1 grams per kilo of body weight to 5 grams per kilo. Start with a tenth of the recommended daily dose and increase the dose by an additional 10% each day. After 10 days you will have reached the normal dose.
You can find our propolis powder here

In general: Propolis has many positive properties that can support the health of your pet in a natural way.
Before administering propolis, find out whether your animal has an allergy. As is the case with humans, this is the case for around 1% of all domestic animals. If your animal has an allergy, do not use propolis products. In general, of course, the following also applies: If the animal is sick, it first belongs in the hands of a veterinarian.
All the best for your pet!